Epic Labs was founded in 2014 by four engineers from Akamai and EMC with the mission of helping companies with their digital transformation and innovation processes, applying Agile methodologies and helping our customers adopt and leverage new technologies that allow them to obtain a competitive advantage in the market. To always be on the bleeding edge and be able to deliver to our customers with products of excellent quality that will lead them to success, we commit ourselves to attract, take care of and grow the best talent. Our Labs are an open space specially designed so that our team can develop their creativity, learn and enjoy building awesome applications and software for our customers.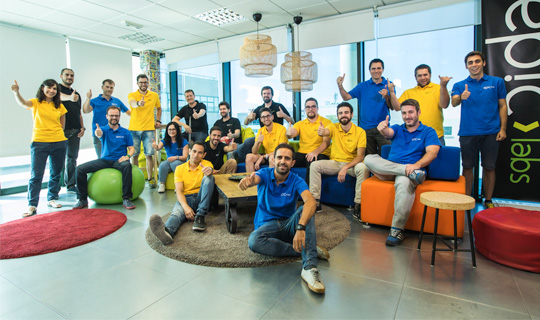 Our Team
Our Talent and Culture is what really differentiates Epic Labs.And we couldn't have one without the other.
When innovating and helping our customers innovate it is the creative thinker who leverages technology and business capacity who holds the key to envision, design and create disruptive models and solutions.