The best video quality on your stream at the most effective bitrate
LightFlow is an easy-to-use platform that enhances user experience by leveraging proprietary Machine Learning, advanced encoding algorithms and packaging techniques to optimize video stream to bring the best video quality for any device on any network condition.
QoE Smart Encoding & Stream Optimizer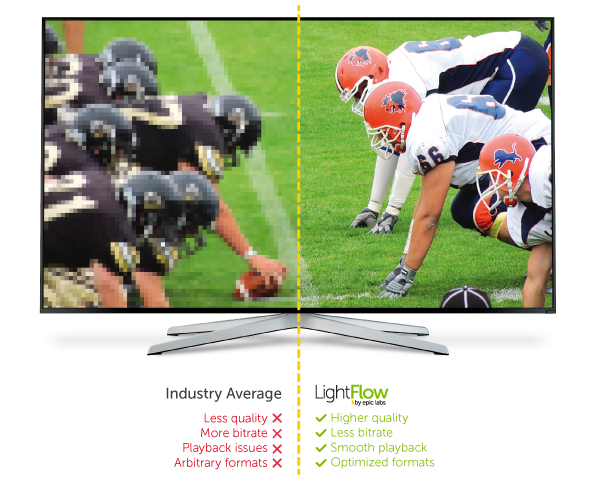 LightFlow analyzes the content to provide the best video quality at a lower Bitrate, providing an optimal ABR ladder and encoding profile. Minimize Rebuffering, Video Start Time and Video Start Failures in a best-in-class streams that flows perfectly over the internet while saving storage and delivery costs.
Lightflow can be deployed on any media workflow.
QoE enhancements

Context Metadata
Based on cognitive services