The importance of DASH-IF
An interview with Marcelo Manta, Senior Manager at Accenture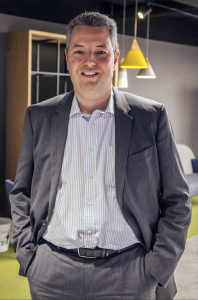 What ́s the importance of the DASH-IF nowadays?
The DASH Industry Forum has a vital task: to create a reference version that helps in the correct implementation of the DASH player. Going back in time we can nd similar experiences led the appearance of different streaming standards such as Apple ́s HLS, which is now used by a majority, or even Microsoft's one, which is still used by some platforms. The bottom line is that it is not good to have several standards, if only for one operational issue.
That ́s why there is a great interest in the steps being taken by DASH-IF, indeed, Apple is suggesting that it will support this initiative even if there is not yet an official communication. And let's not forget that Google already uses DASH and they control the most used system in mobile devices, which is Android, next to the most used browser, which is Chrome. I think this is something that will come. When it is a question of setting standards, compatibility issues are often encountered because a standard is never so accurate that it can be seamlessly integrated from its inception. The most interesting thing about this case is that it will create a reference implementation, which does not have to be the one that someone will use in the end, but it will guarantee a minimum and will facilitate integration and compatibility. I have been involved in the past in some standardizations and I can say that it is very important to take this path.
And what about HLS? Are we going to some kind of standards warfare?
Nowadays what we find is that HLS users are recognizing that DASH is an improvement yet HLS has a bigger market penetration. This are generating questions about whether migrating to DASH and analyzing what this new standard offers, such as better support from Google or a single framework. For its part, HLS is working to implement some things in a clearer way than DASH, so it is important as I said at the beginning to have a reference implementation that helps de ne how all this can be clari ed and tackle those functionalities that are not so clear today. As an example, we worked with Epic Labs on an Ad Insertion project on DASH, and we realized it was something that could be better implemented in the player. Now we are really starting to de ne all this better, and therefore, the player is improving remarkably. There are opinions that DASH are not mature yet, but the way it's being implemented makes the project move forward faster and safer now.
What's it necessary to definitely push all this?
In my opinion, the key thing is going to be the support from the different devices. Today, DASH is more and more supported, so there will come a time when Google or some similar company will begin to deprecate HLS, that's when the deployment will be already massive and probably generate some runaway from other standards.
We live in an intense moment in the Media environment, do you think it would help if there was only one player?

I think that's really very difficult, in fact it's not recommended that there should be a single implementation because we have many different devices with very particular characteristics, each one has its own hardware underneath like mobile phones, Smart-TV, video game consoles, etc. This makes it not possible to have a player that is unique, it helps very much as I have said that there is a reference implementation, which in fact is what at the time got HLS, but we must bear in mind that it had problems in the past and was not as debugged as now. Indeed, there is another similar problem in this industry with H. 264 and H. 265/HEVC. When MPEG2 was used everyone decided to implement H. 264 because it was a big improvement, now that H. 265 we are risking not to continue in a single standard due to patents, this generates a lot of noise and a slower migration.
What steps should DASH-IF take and what mistakes should they avoid?
To be honest, I think they're doing everything they have to do. One thing, which is very important, is to carry out interoperability tests be- tween equipment. In this sense, it is very necessary that the different actors meet and check how the different components, systems, workflows, etc. work. It's not just about the encoder and player fitting, but there are many more elements involved that need to be checked. The CDNs are incorporating more technology so it's not just proving that the end-to-end chain works, but testing things as if it's operational with the new peer to peer functionality Akamai recently announced, to give an example, and see how it affects DASH.
What vision does Accenture have of all this impact on the market?
The video ecosystem is changing from a broadcast world, in the one-to-many sen- se, to another that is unicast, namely one-to-one. This is a trend that is accelerating and its migrating from one side to the other. In this process, there are cases that are very interesting. We have a large customer that has been monetizing its OTT proposal a lot. It is a typical broadcaster, with central headquarters and different channels in various locations, each with its own direction and organizational layer. In this type of channels, what happens is that the team that makes online video does not usually have a consistent entity, are not as important as other pro- les of the company. What this client has done is to change that paradigm, it gave the Internet team the same entity as a traditional channel, with the same level of importance and reporting. Once this is done, that channel has started to make a lot of revenue through online advertising. We have to be aware that online advertising can make a lot of money. In his country, that channel has become the volume leader above YouTube in terms of internet advertising.
This example is not common, indeed when you ask to a traditional broadcaster how they have organized this, you nd that the internet department is not as important as the rest of the people who work in the channel, they are usually a cross-fusion of the IT department that takes care of it, but it is not usually a business unit that is looked at with respect. But, as I said before, it is a very good example of where the industry is going and what direction broadcasters should be moving in. In addition, you have to keep in mind that if they are not willing to make these moves, there are companies that are willing to do so and one of them is Google.

Accenture provides unmatched services in strategy, consulting, digital, technology and operations. The company partner with more than three-quarters of the Fortune Global 500, driving innovation to improve the way the world works and lives.+

The DASH Industry Forum (DASH-IF) establishes interoperability guidelines on the usage of the MPEG-DASH streaming standard. MPEG- DASH simpli es and converges the delivery of IP video, to provide a rich and enjoyable user experience, to help drive down costs and ultimately to enable a better content catalogue to be offered to consumers.
Epic Labs, proud member of the DASH Industry Forum, is a software engineering center that helps companies to innovate in Media, offering advanced video solutions and several collaboration proposals in digital transformation.
https://www.accenture.com/us-en/insight-cmt-bringing-tv-to-life-digital-video-business